Job Expired

This posting has expired and applications are no longer being received and this job does not show up on the main job list.
| | |
| --- | --- |
| Position Type: | Full-time |
| Location: | London, ON |
| Date Posted: | Apr 21, 2023 |
| Compensation: | $20 Per Hour |
| Positions: | 3 |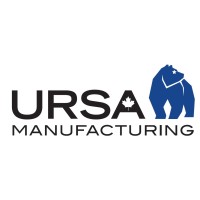 Job Description
Midnight Shift Stampings Set up Operator
Stampings set up operator (P400, T400, S330) 11:00pm - 7:00am
$20.00 (0-75 days; 600 hours)
$22.25 Full rate
4% Shift Premium
** Frequent Overtime Requirements; some mandated shifts
Responsibilities:
- Safe and effective press operations
- Achieving and maintaining efficiencies as set out by the company
- Safe operation of the overhead crane
- Moving product with lift truck as required; safe forklift operations
- Press set up and changeovers
- Lock outs as per policy
- Scan/label material into and out of the Steel bay into the Press through Plex
- Daily login and out of Plex; record production
- Quality Check Sheets to be completed daily
- Maintaining press area at all times; high standard of housekeeping and press shop maintenance
- Work closely and cooperatively with other associates
- Perform duties in the safest manner
- Perform other duties as required
Work Demands
Demands of the job: Press operations with occasional overhead lift truck and crane operation; lifting, sitting, standing, crouching, reaching, moving racks, pushing, bending, walking for 8 hours per shift. Work interactions with shift supervisor, management other production associates. Cognitive demands including counting, labeling through Plex, troubleshooting and problem solving. Visual acuity and the ability to perform quality checks using various tools. Daily use of computer and Plex systems to scan coils into production from the steel bay. High noise levels, plant environment, variable inside temperatures, some outside work may be involved. Long pants must be worn at all times. PPE required in plant at all times: green-triangle safety shoes, hearing and eye protection. Frequent overtime requirements including mandated shifts.
Qualifications:
Proven record of safe and efficient press operations
Ability to perform press set ups/changeovers quickly and safely
Must be able to abide by all URSA policies (including attendance, health and safety etc.)
Must be able to read and write English
Proven attention to detail, accuracy in counts
Must be able to perform and use basic mathematical calculations
Must be able to work on Saturdays or be available for overtime as customer demands require
Must be able to work under changing work conditions with moderate to high stress
Proven record of cooperativeness with supervisors and production associates
Proven knowledge of the Plex system
Note: URSA is a multi-shift operation. Successful application for this job does not entitle an employee to a shift 'guarantee'. If the business needs change, the incumbent may be required to work on, or transfer to a different shift than the starting shift in this posting.
Job Type: Full-time
Salary: From $20.00 per hour
Benefits:
Dental care

Employee assistance program

Extended health care

On-site parking

RRSP match

Vision care
Schedule:
8 hour shift

Monday to Friday

Night shift

Overtime

Weekend availability
Supplemental pay types:
Experience:
Stampings Setup: 1 year (preferred)
Work Location: In person


If you are interested in joining our team, please submit your resume to hr@ursamanufacturing.ca