Job Expired

This posting has expired and applications are no longer being received and this job does not show up on the main job list.
| | |
| --- | --- |
| Position Type: | Full-time |
| Location: | Thorndale, ON |
| Date Posted: | Dec 16, 2022 |
| Compensation range: | $24 ~ $30 Per Hour |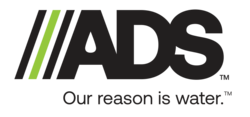 Job Description
 Machine Assembly Technician
Advanced Drainage Systems Canada ('ADS') is a leading manufacturer of plastic drainage pipe and water management systems. As the 1st largest recycler of plastic in North America we are not only a leader in water management but a leader in sustainable practices as well. We seek out the best talent and offer tremendous opportunity for growth along with competitive compensation & benefits. If you are looking for a career with an industry leader that also offers a family feel, ADS is the place for you!
WHY JOIN ADS?
- Be a part of a well-established, growing business in Canada and Globally
- We are a company that cares about you and join a culture dedicated to a safe environment
- Build a career that provides growth opportunities & advancement
The Machine Assembly Technician at our facility plays a key role in the Equipment Development Team ('EDT'), which includes design, build, refurbishing of various manufacturing equipment and devices. We are looking for an individual who can operate with efficiency and creativity while maintaining an obsessive focus on safety, quality, continuous improvement, and teamwork.
The responsibilities of this position include, but are not limited to:
- Work safely and follow all safety policies and procedures
- Assemble complete machines typically involving structural, mechanical, pneumatic, and electrical components.
- Read, understand, and interpret engineering drawings and blueprints
- Accurately interpret and utilize precision measurement devices, including OD and ID micrometers, depth micrometers, dial calipers and scales
- Practice continuous improvement and 6S, including facility housekeeping
- Capable of hand machining procedures such as drilling, tapping, deburring, and polishing
- Estimating time required to complete jobs in advance based on review of drawings and instructions
- Achieve expectations to meet standard production efficiencies and quality
Job Skills: This position should possess the following skills/knowledge:
- Self-motivated and the ability to work independently, while maintaining a strong team-oriented environment
- Ability to plan to complete complex assemblies, ensuring the highest level of quality
- Dependable
- Thrives in a fast-paced environment, ability to maintain efficiency and pace
- Analytical thinking and problem solving
- Strong communication; reading and writing in English
- Basic Computer knowledge and understanding
- Understanding of industrial electrical sensors and low voltage controls is an asset.
Educational Requirements:
- Secondary School Diploma or equivalent
Preferred Experience:
- College degree or equivalent in relatable field
- Maintenance Mechanic or Millwright experience
- Welding experience and skills are an asset
- Automotive repair experience
- Industrial / manufacturing equipment assembly
- Plastic Pipe Production or Extrusion work experience
Physical Requirements:
- Must be able to travel into the United States to provide installation and training support
- Role will require standing on feet for 6+ hours per day, some lifting and various body positioning required to work on equipment
- Role is expected to have and use their own hand tools and toolbox
#Welding, #Assembly, #Machines, #Technician, #plastics, #plasticindustry, #maintenance, #Millwright, #Mesures, #Drainage, #Pipes, #Automation,
Job Type: Full-time
Pay: $24.00-$30.00 per hour
Schedule:
APPLY